My baby teether designs are inspired by the Comotomo brand baby teethers for their quality, simplicity, and iconic look. To improve upon the existing design, I challenged these problems and created brother and sister models. My designs have more complexity and fun while maintaining the likeness of the brand and its values.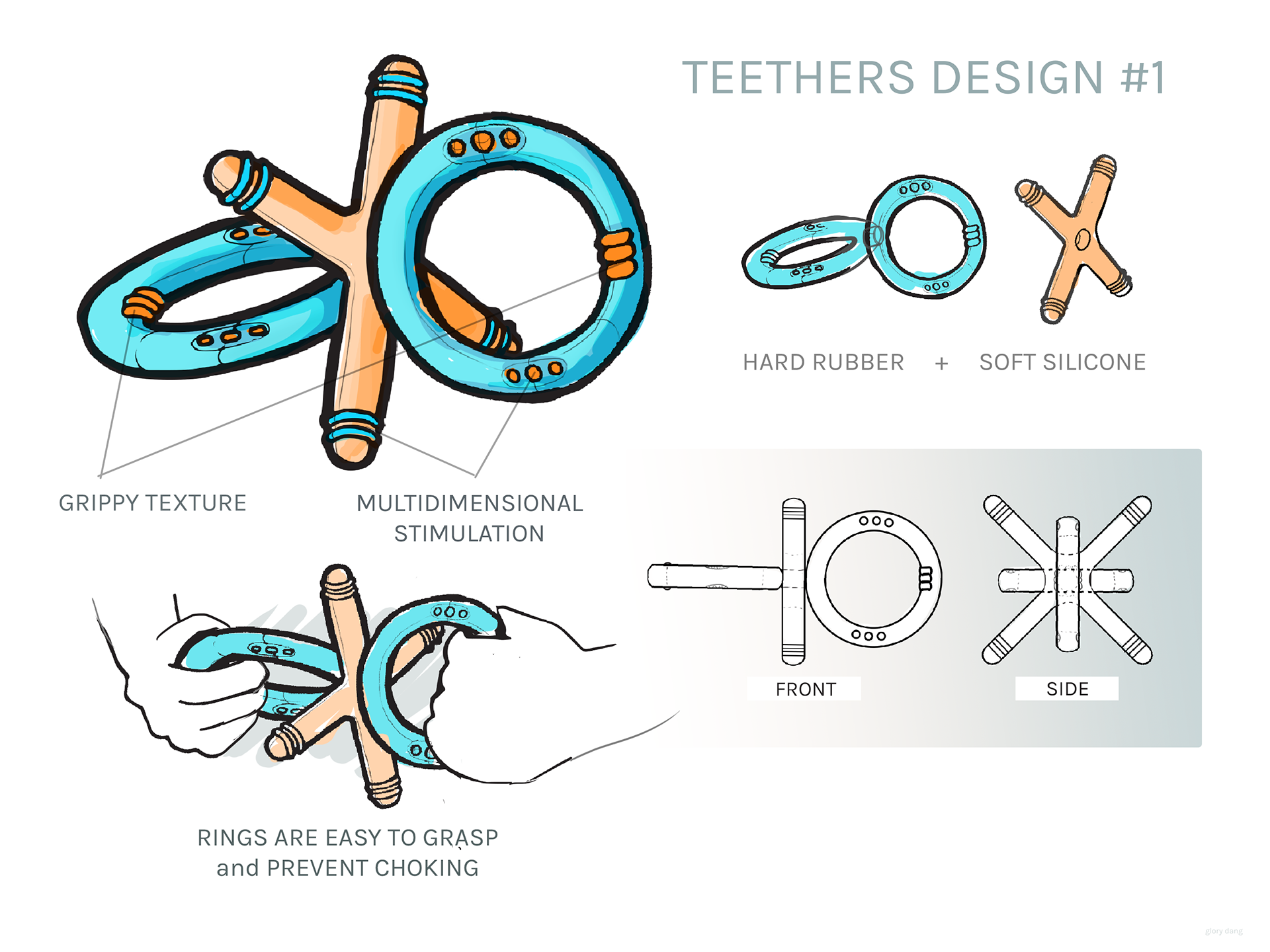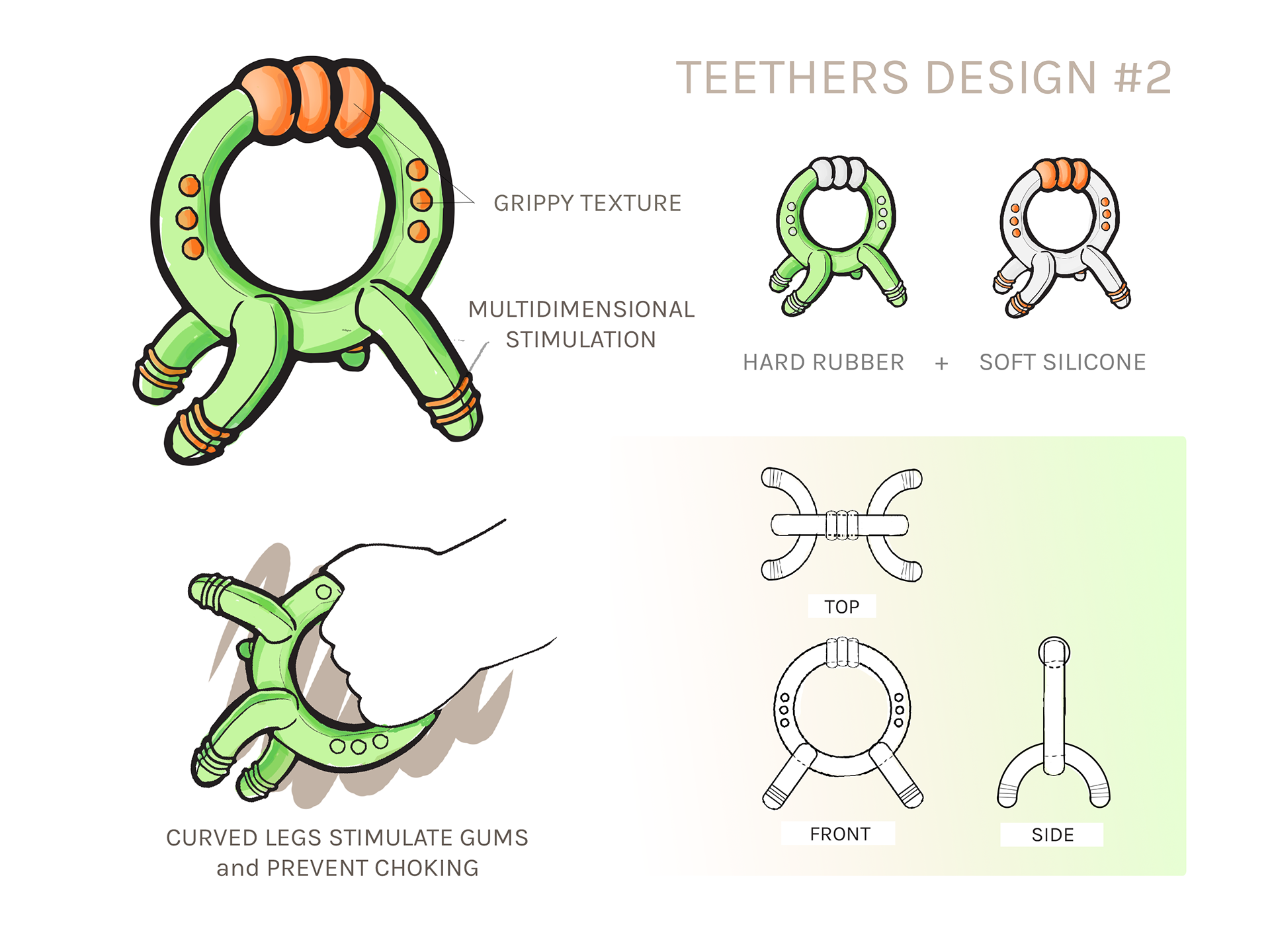 The final designs were first and foremost influenced by research insights.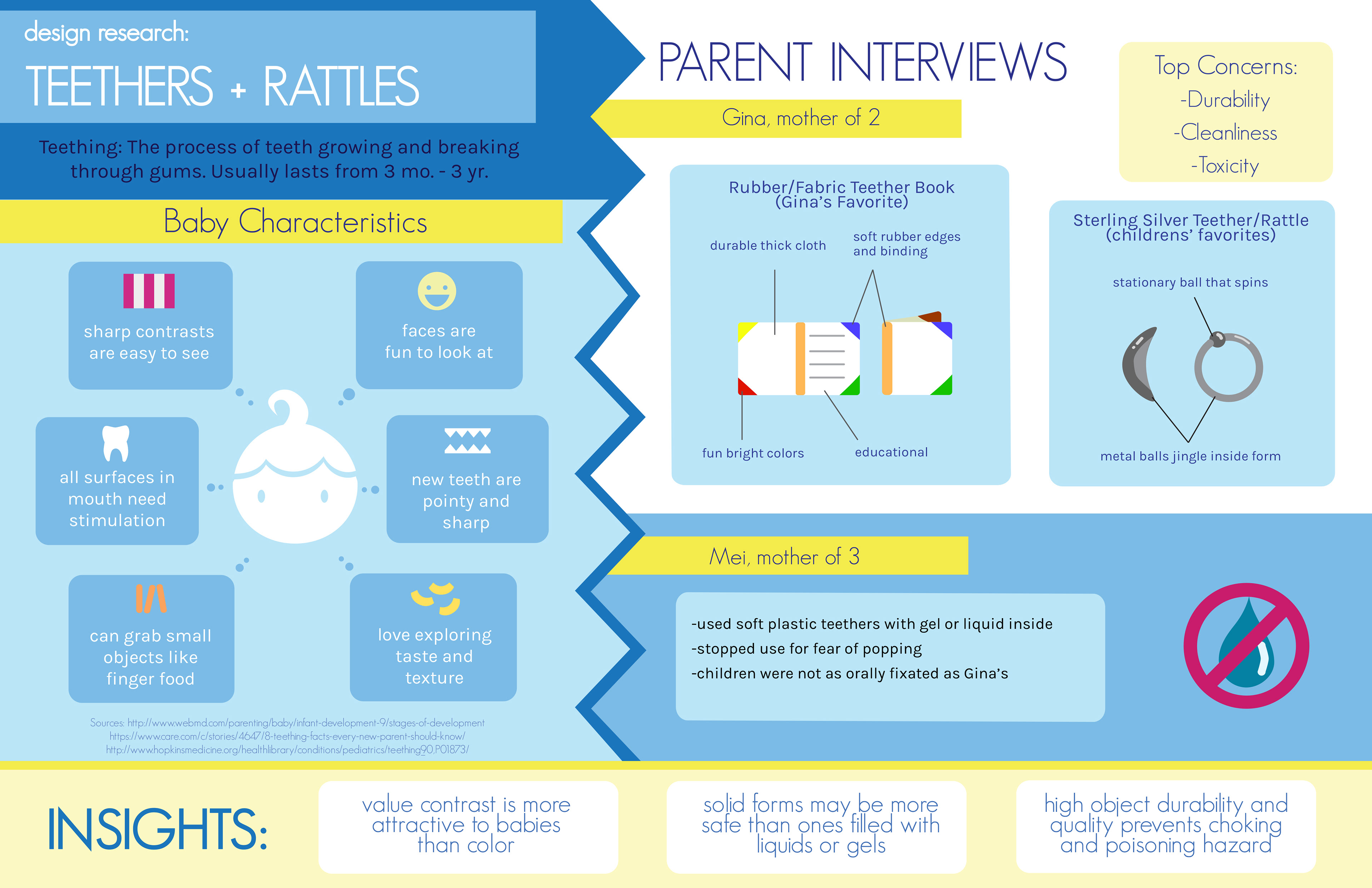 Following, I created boards to compare qualities, like price versus color, of existing teethers.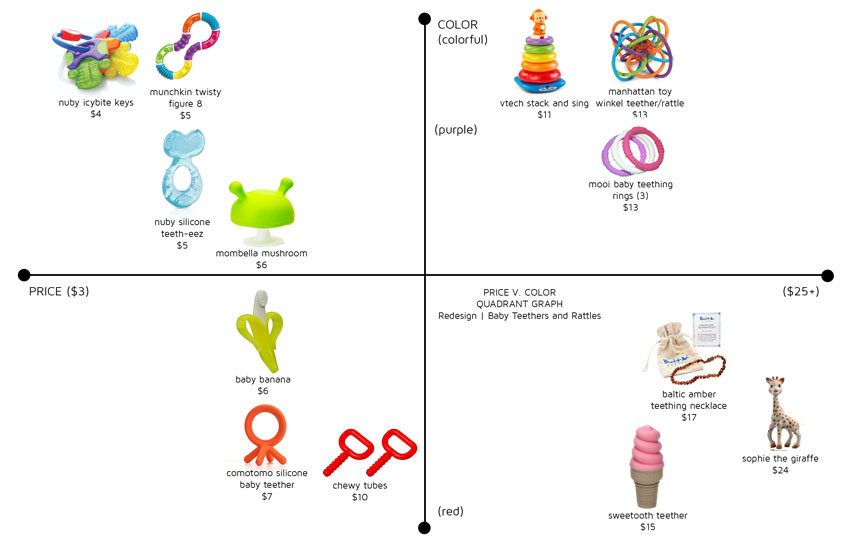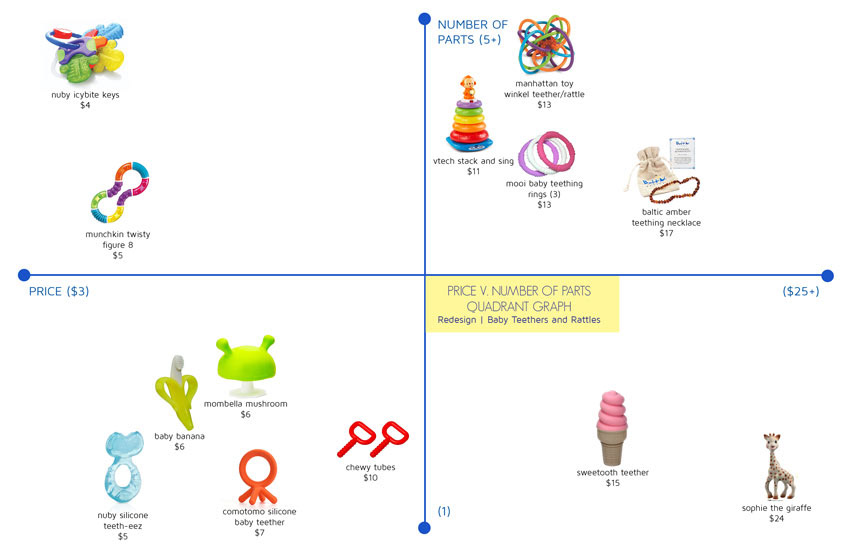 Next, I created personas to have a simulated specific audience.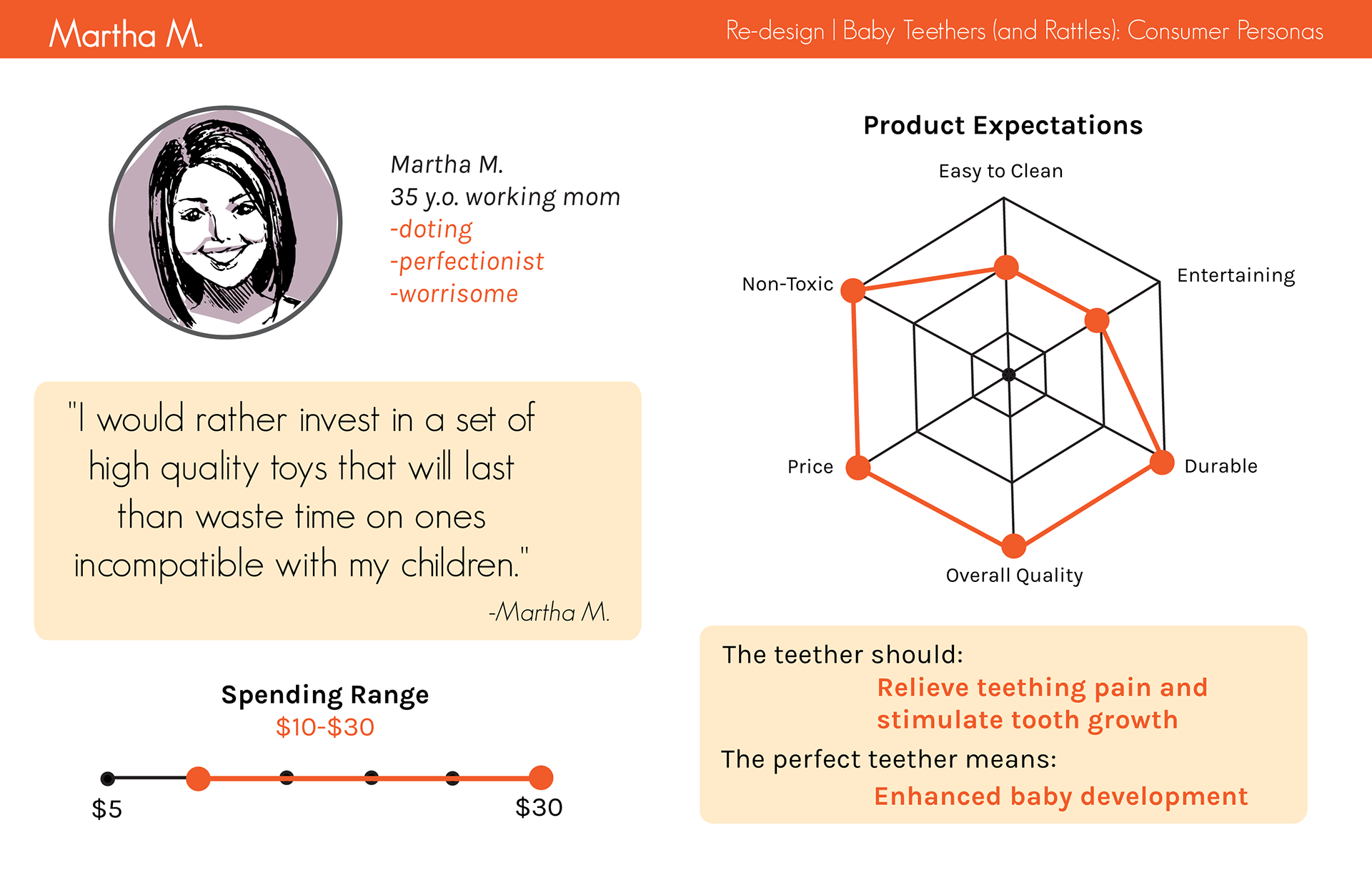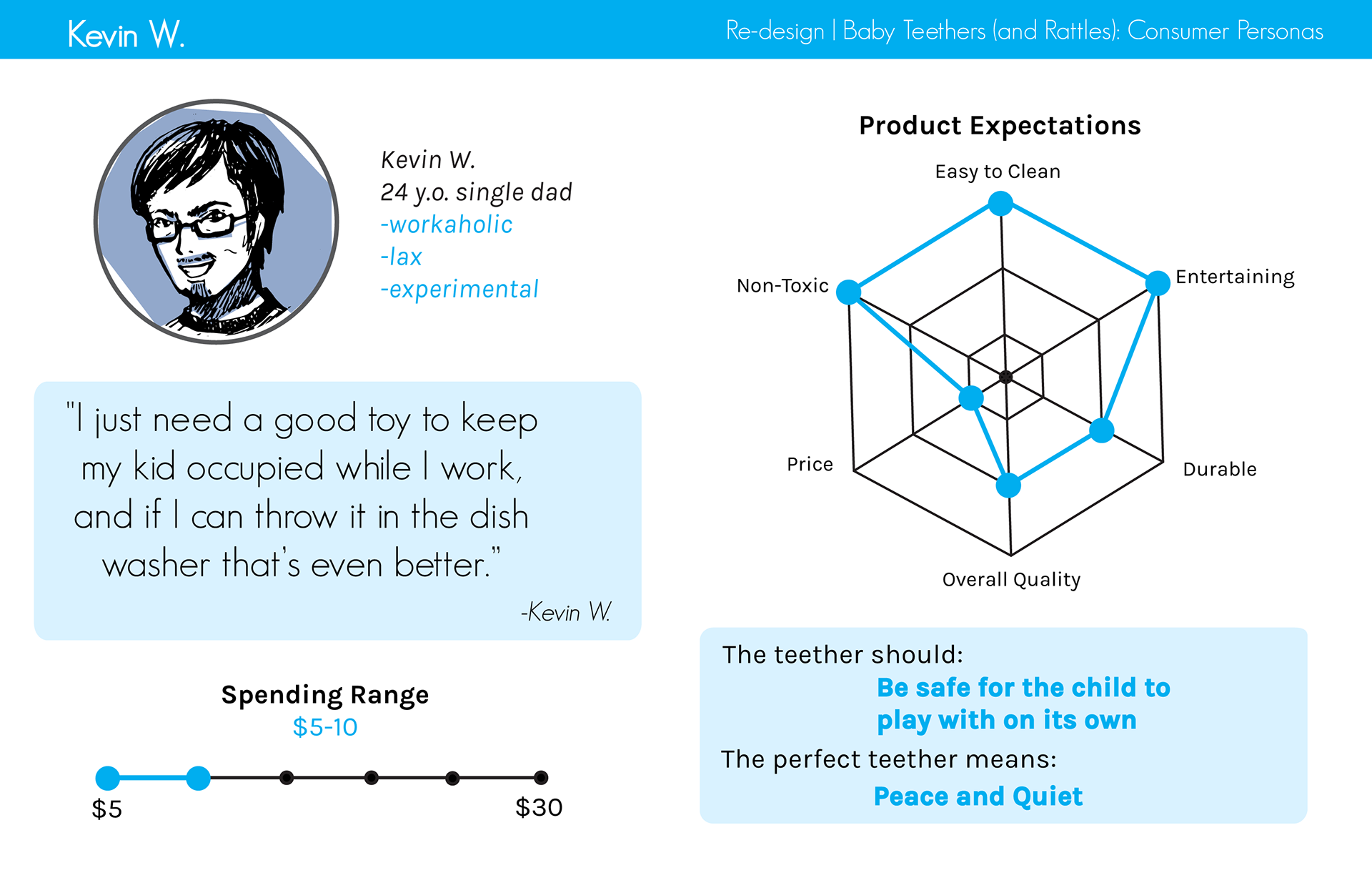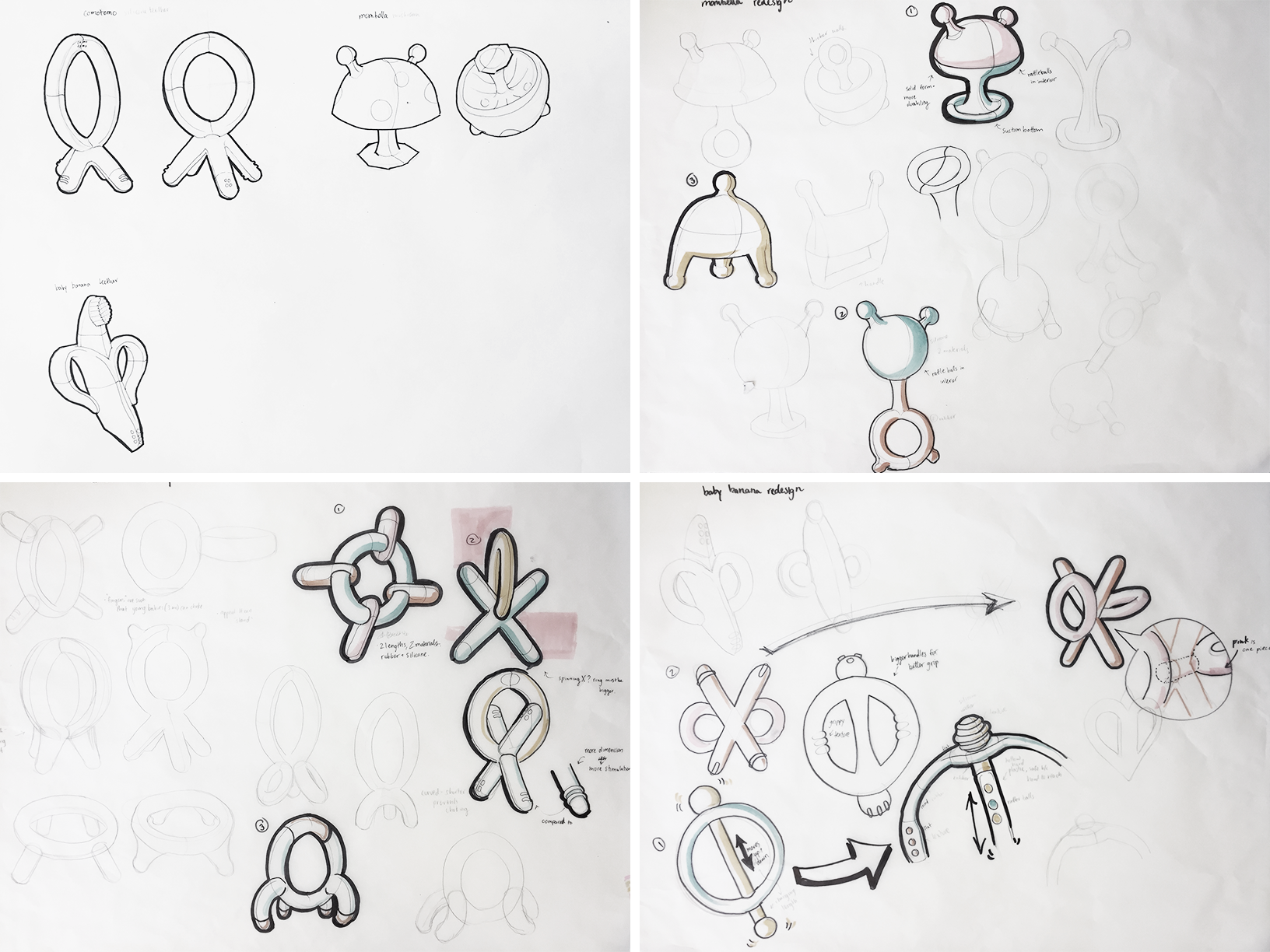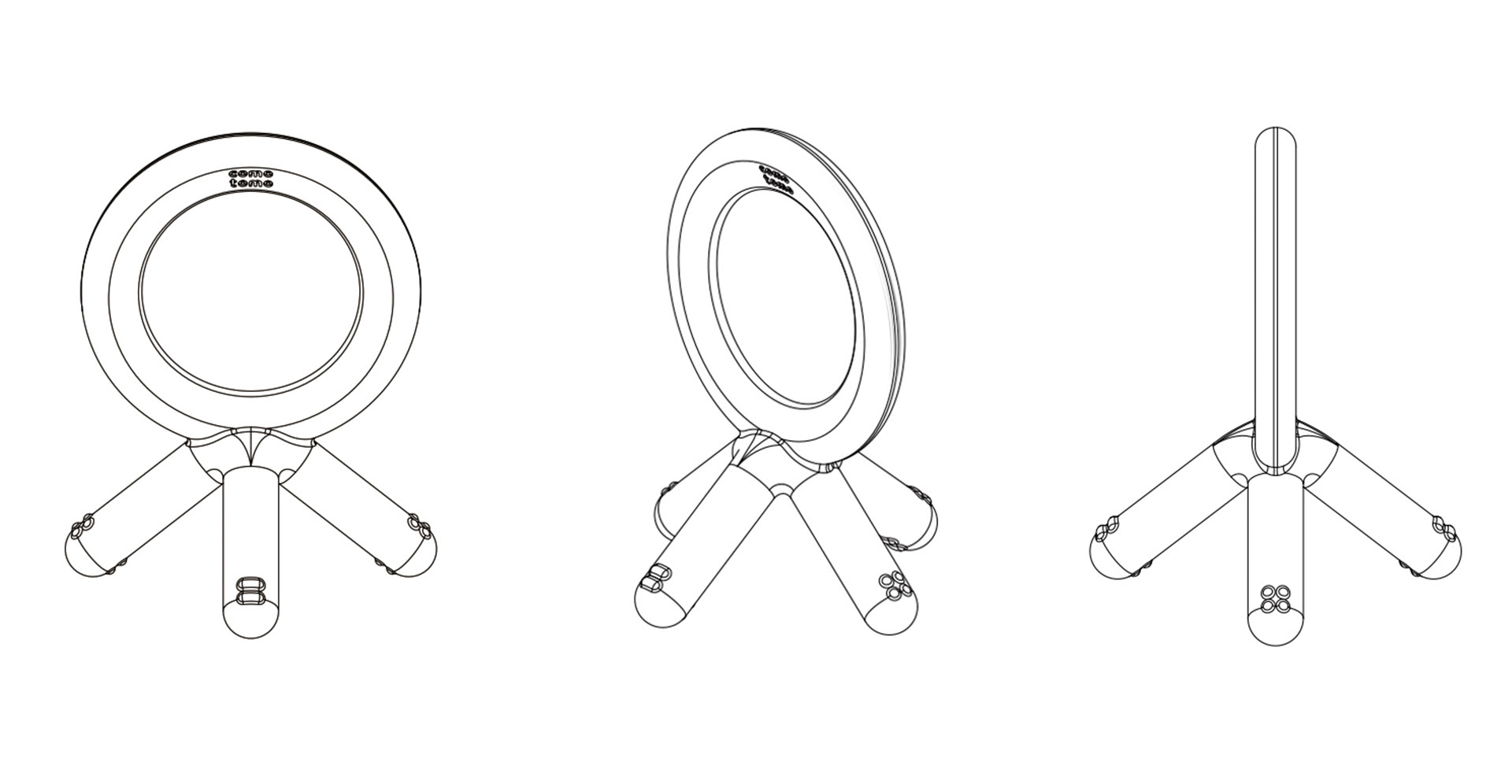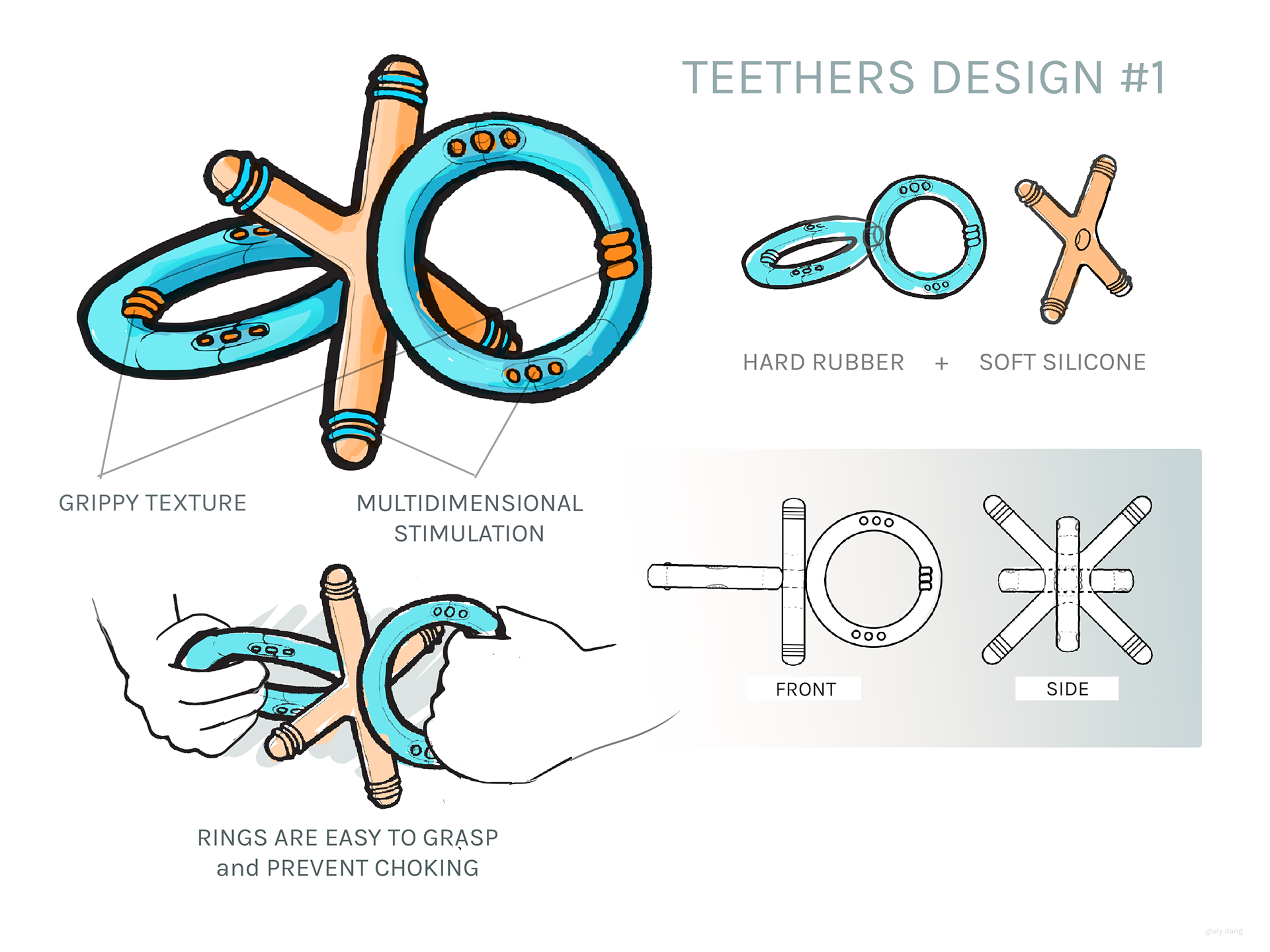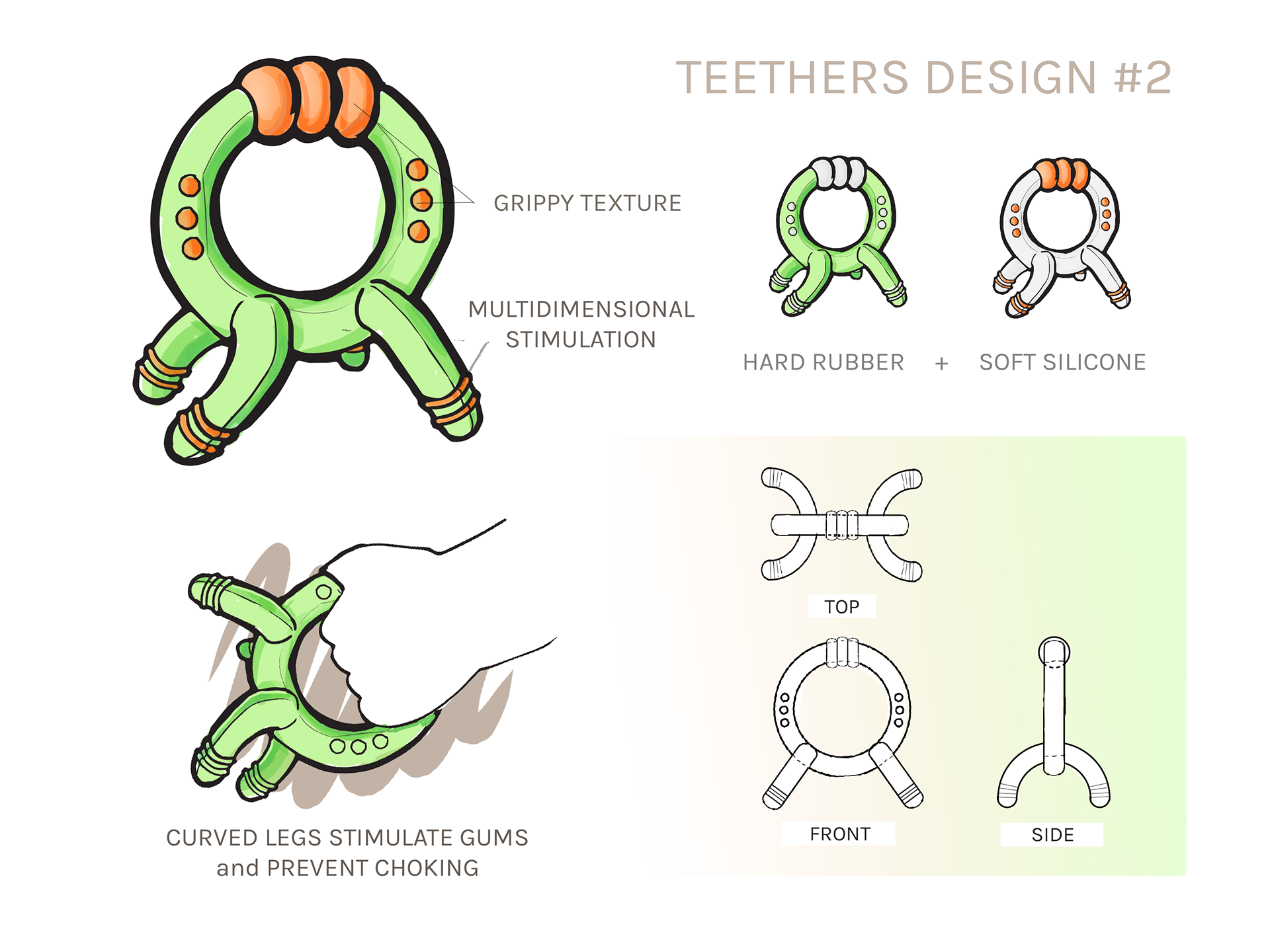 Thank you to Gina and my mother for participating in the design research interviews.