You're not just flying. You're levitating. 
Our natural cycles shouldn't get in the way of our day of day lifestyle, and our lifestyle shouldn't be harmful to our Earth. In order to maintain the two, switch to LEVA. 
Designed for the professional and urban traveler, LEVA pads are at the crossroads of sustainability and convenience. The unique two-part system protects both your underwear and the environment. By getting rid of all the plastic components normally disposed of in typical disposable pads, we're no longer creating permanent waste as part of our lifestyle.  And that's pretty awesome.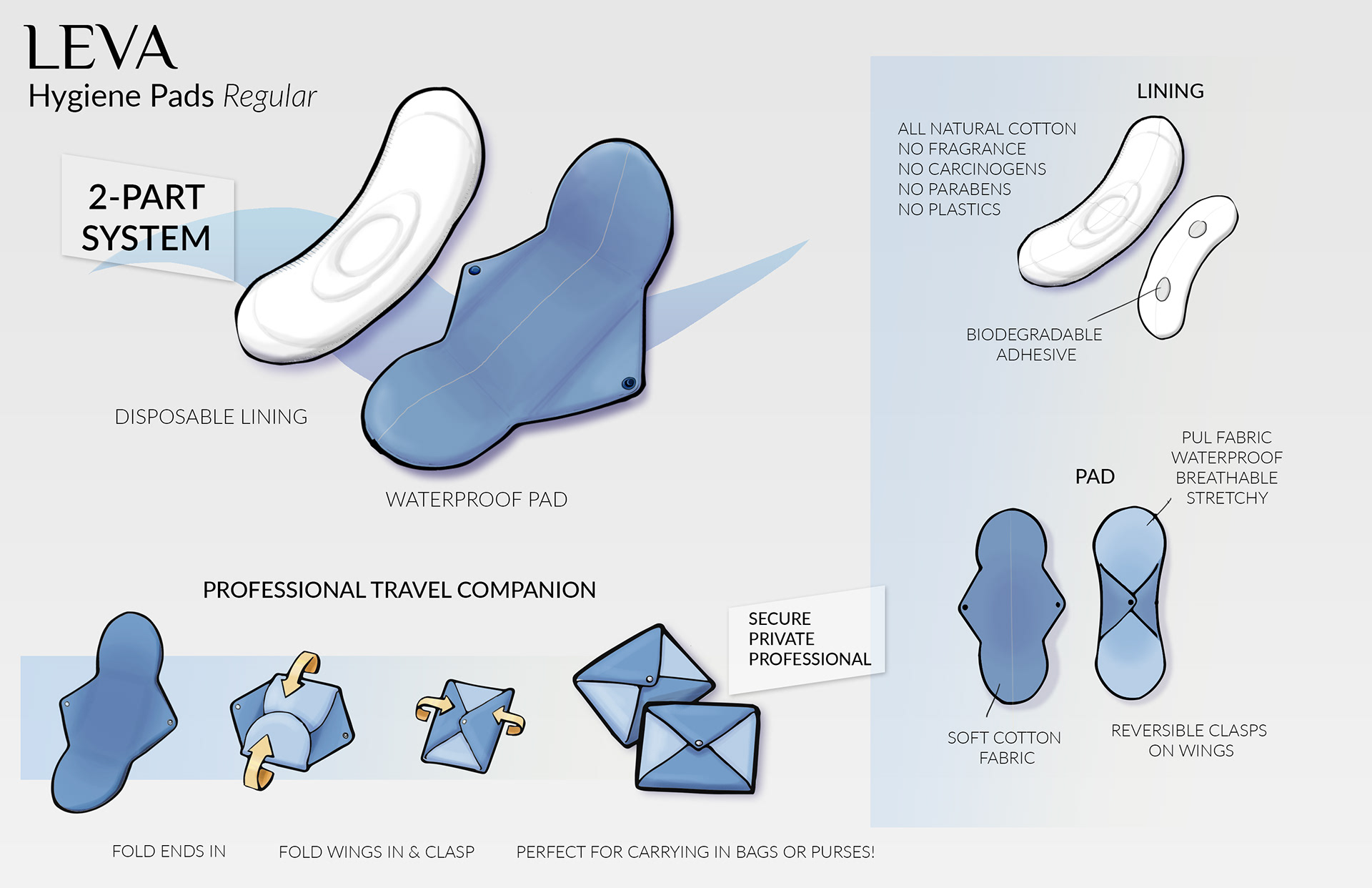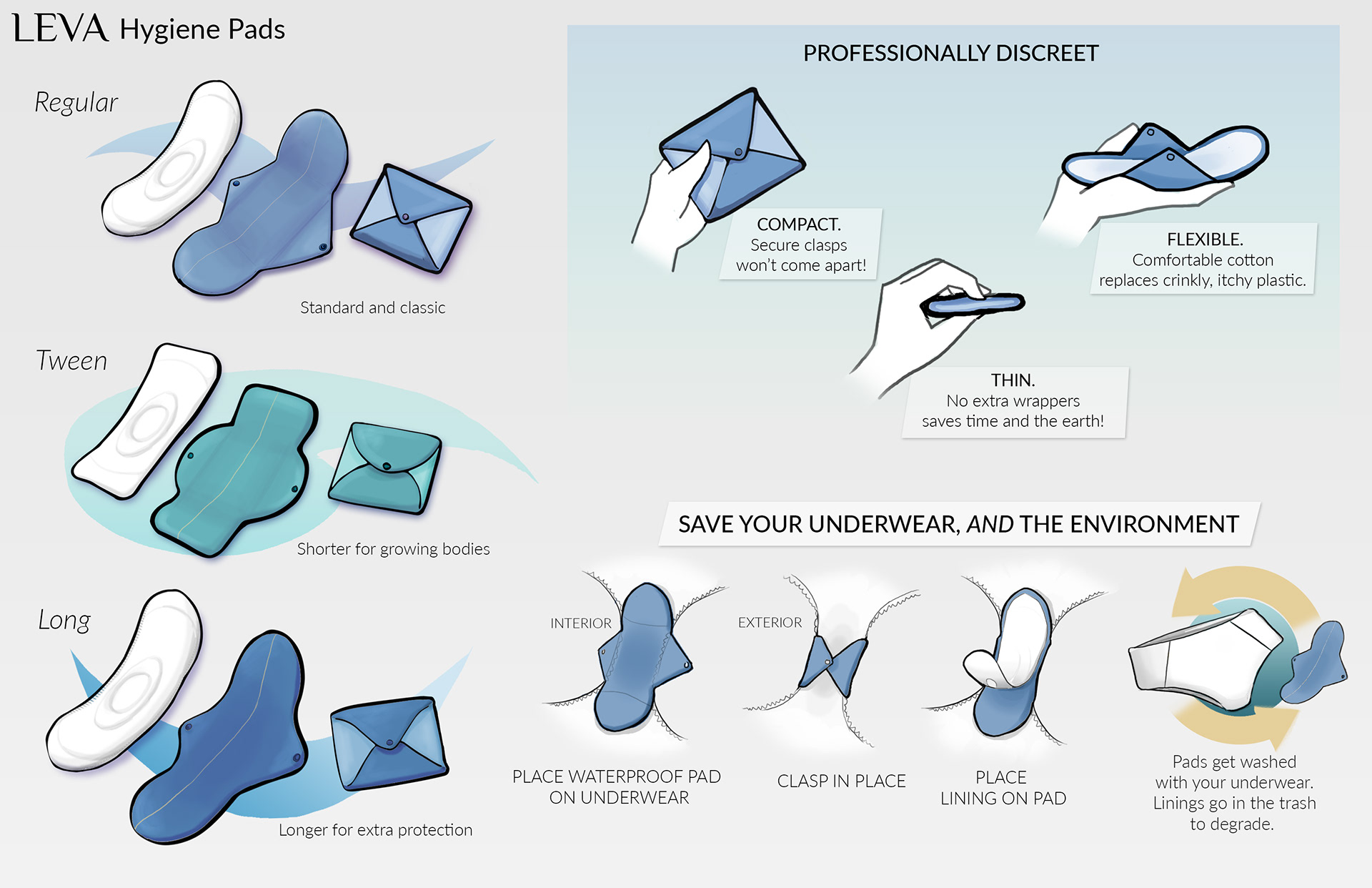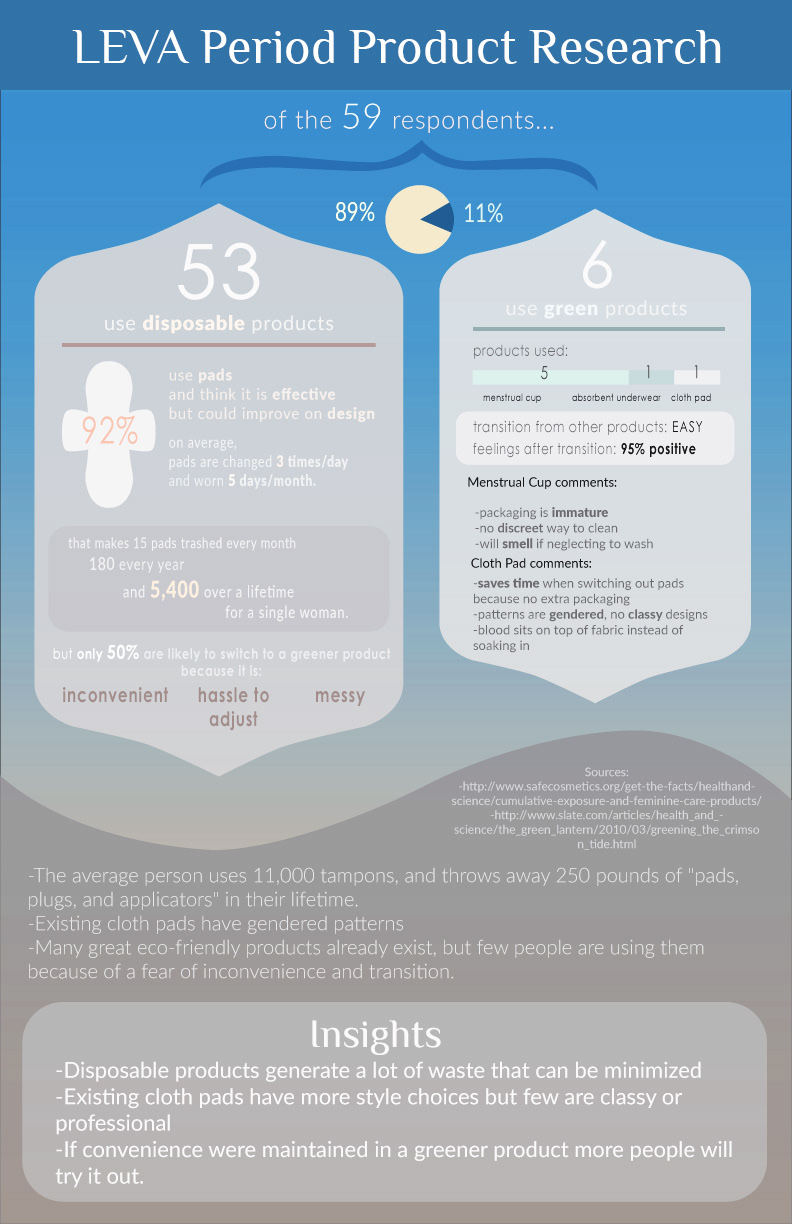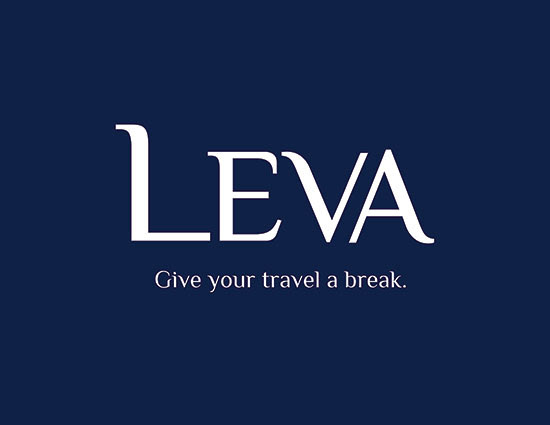 Designed in collaboration with students from Design Principles I. Thanks to all who participated in the research survey!