For the Design Principles II studio, students were instructed to create a

plaything

that incorporates

multiple mechanisms

. I decided to create an interactive

interior

retail space. In addition to movable ladders and hangers, my project houses five mechanisms: an adjustable poster, outfit prize wheel, rotating mirrors, sliding doors, and revolving display shelf.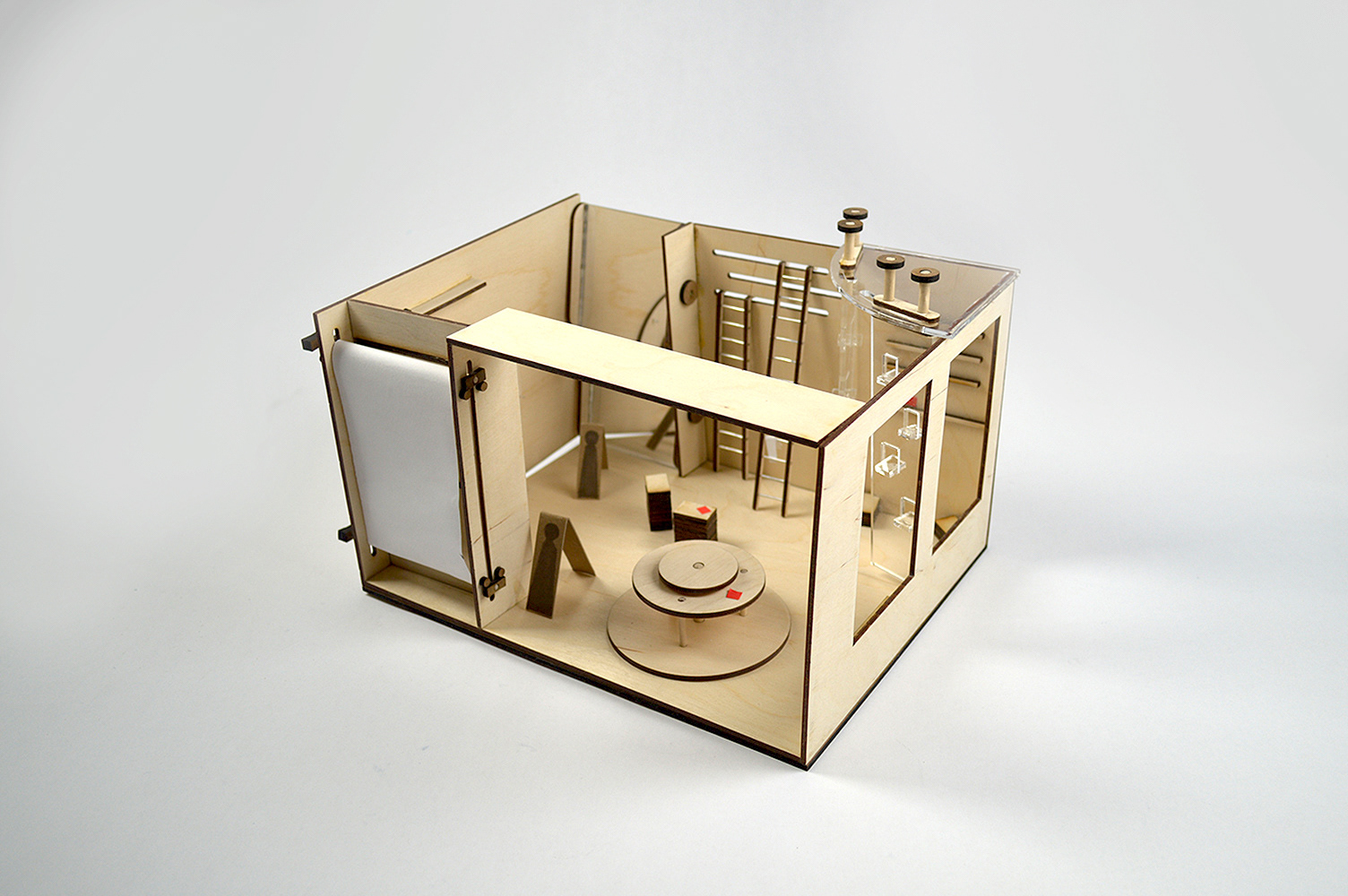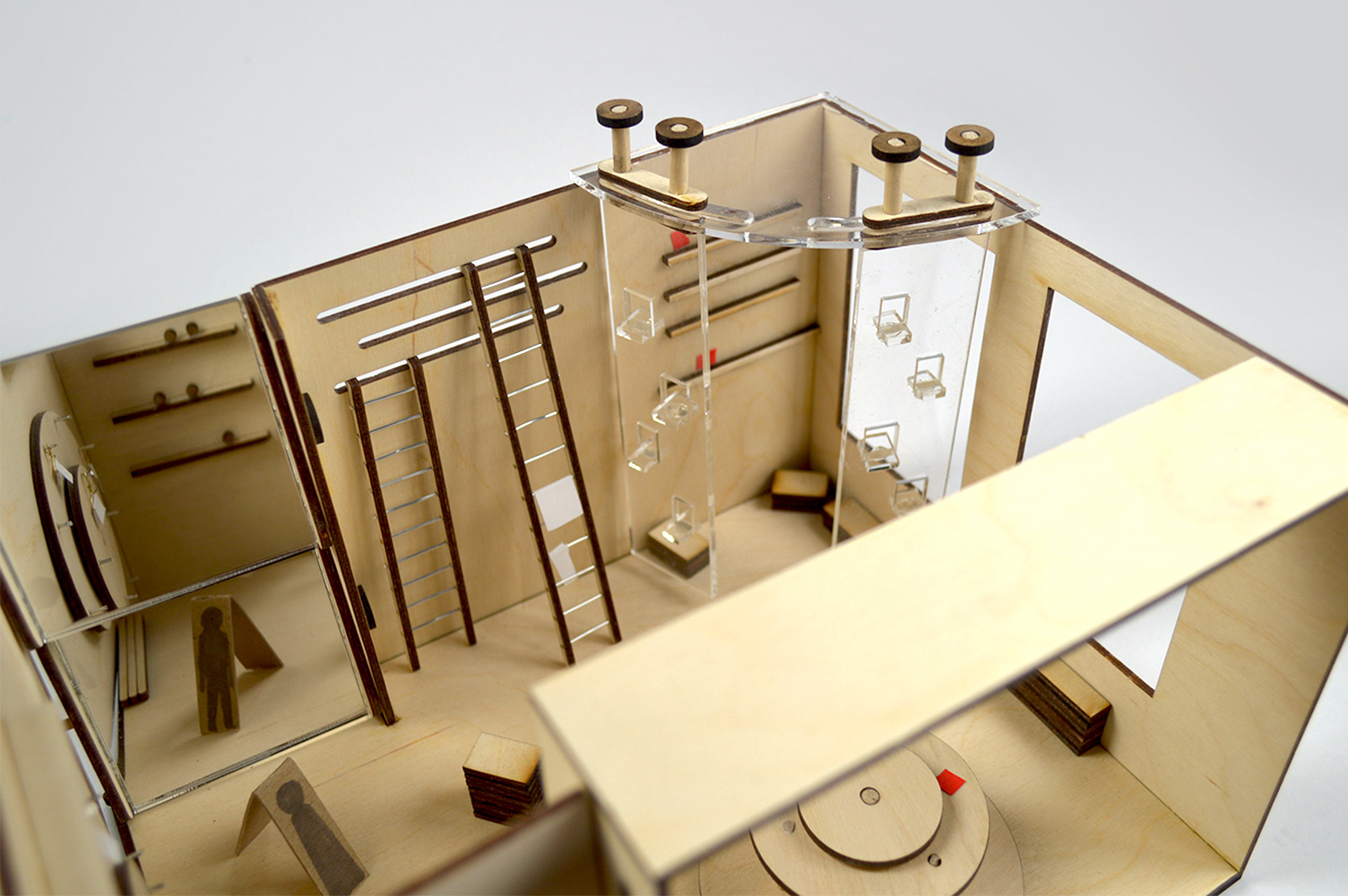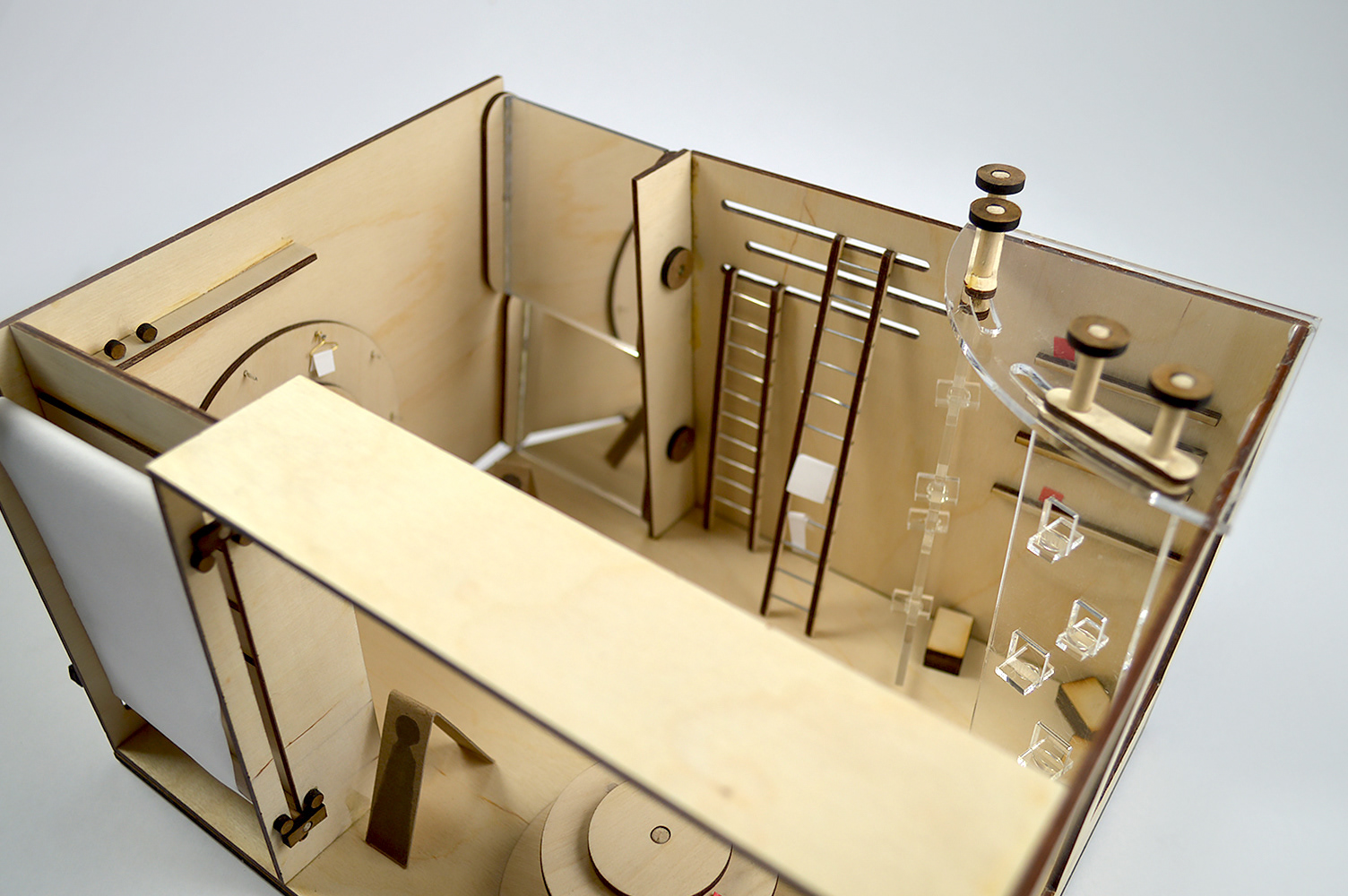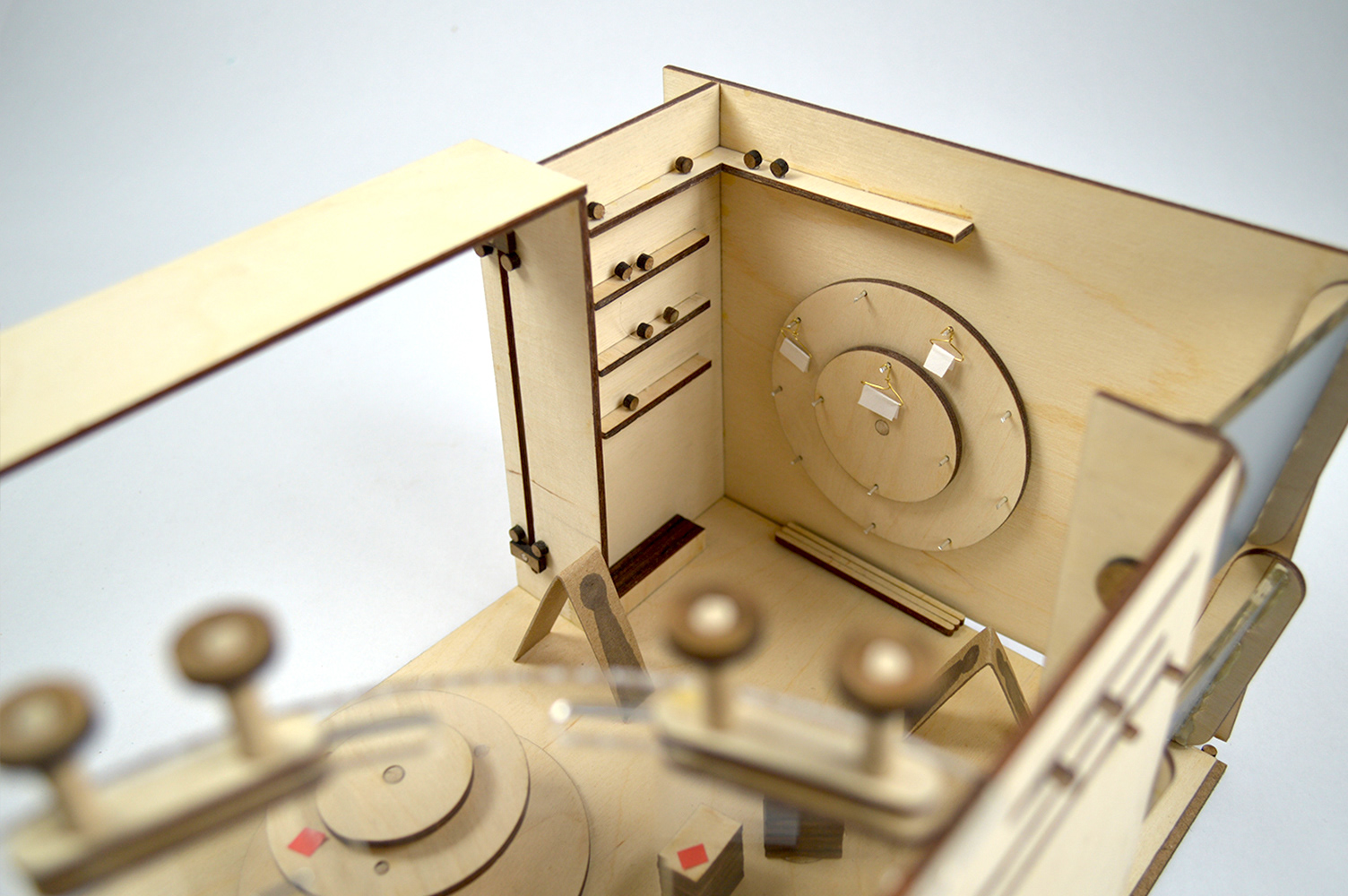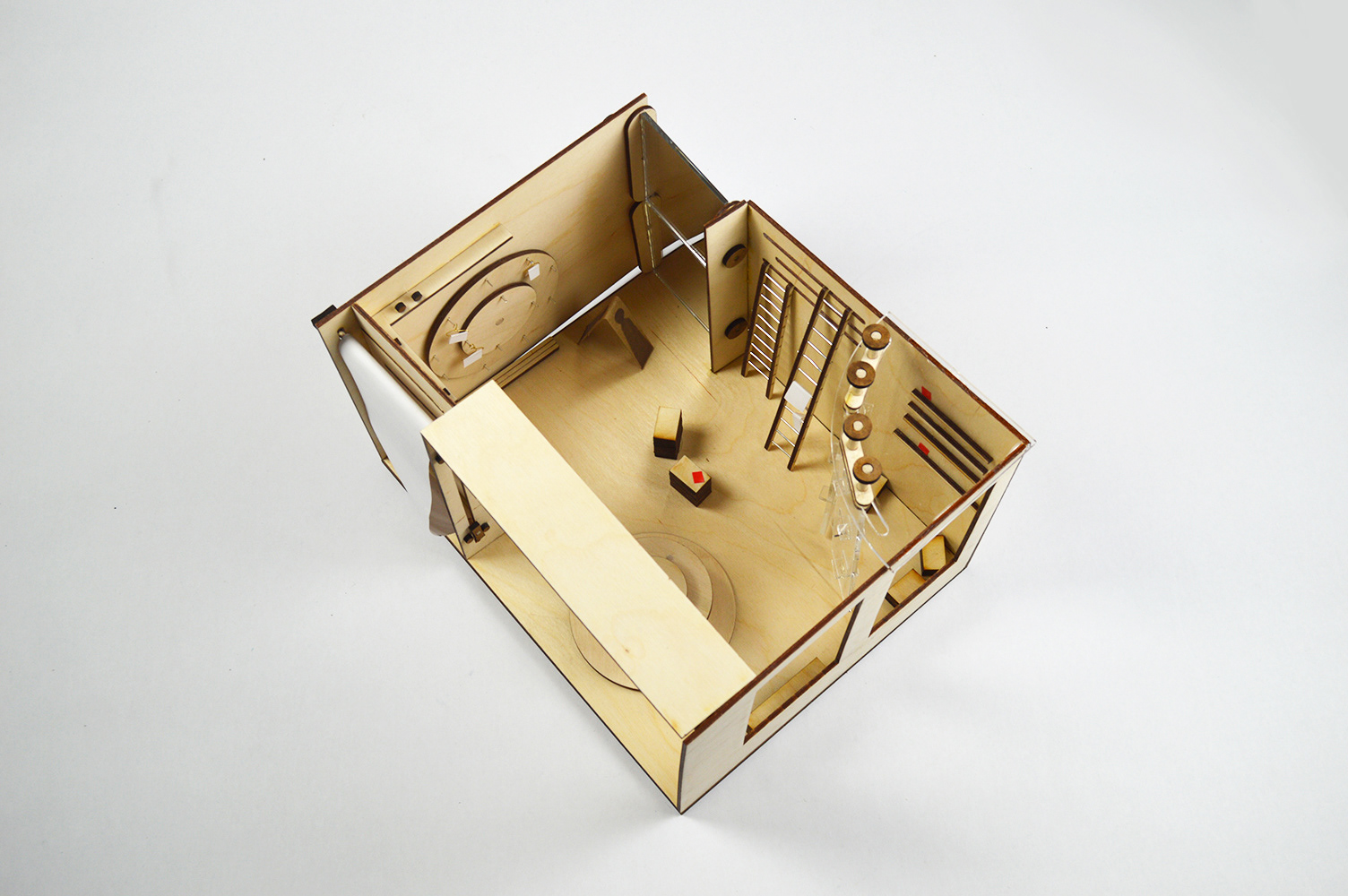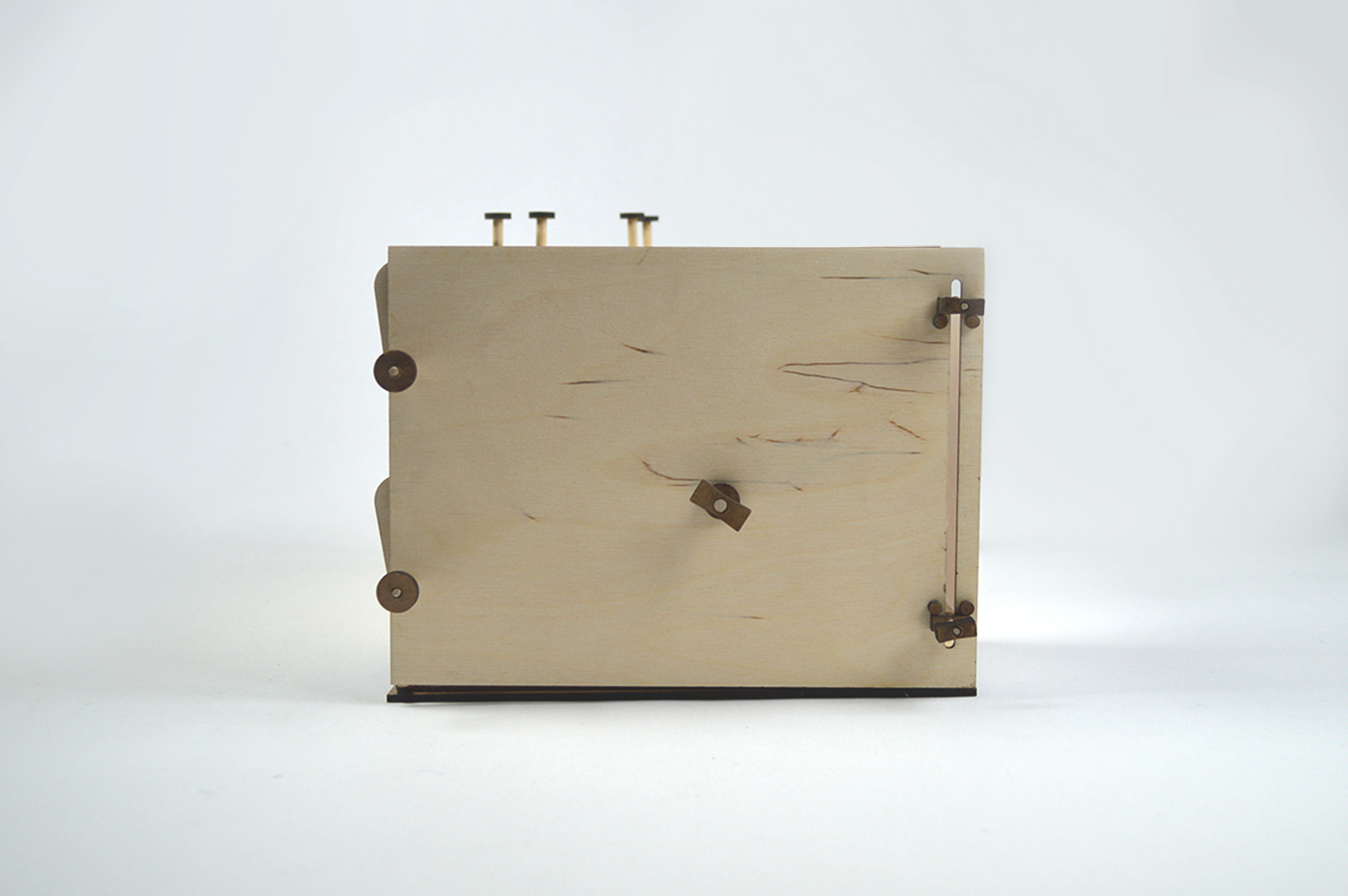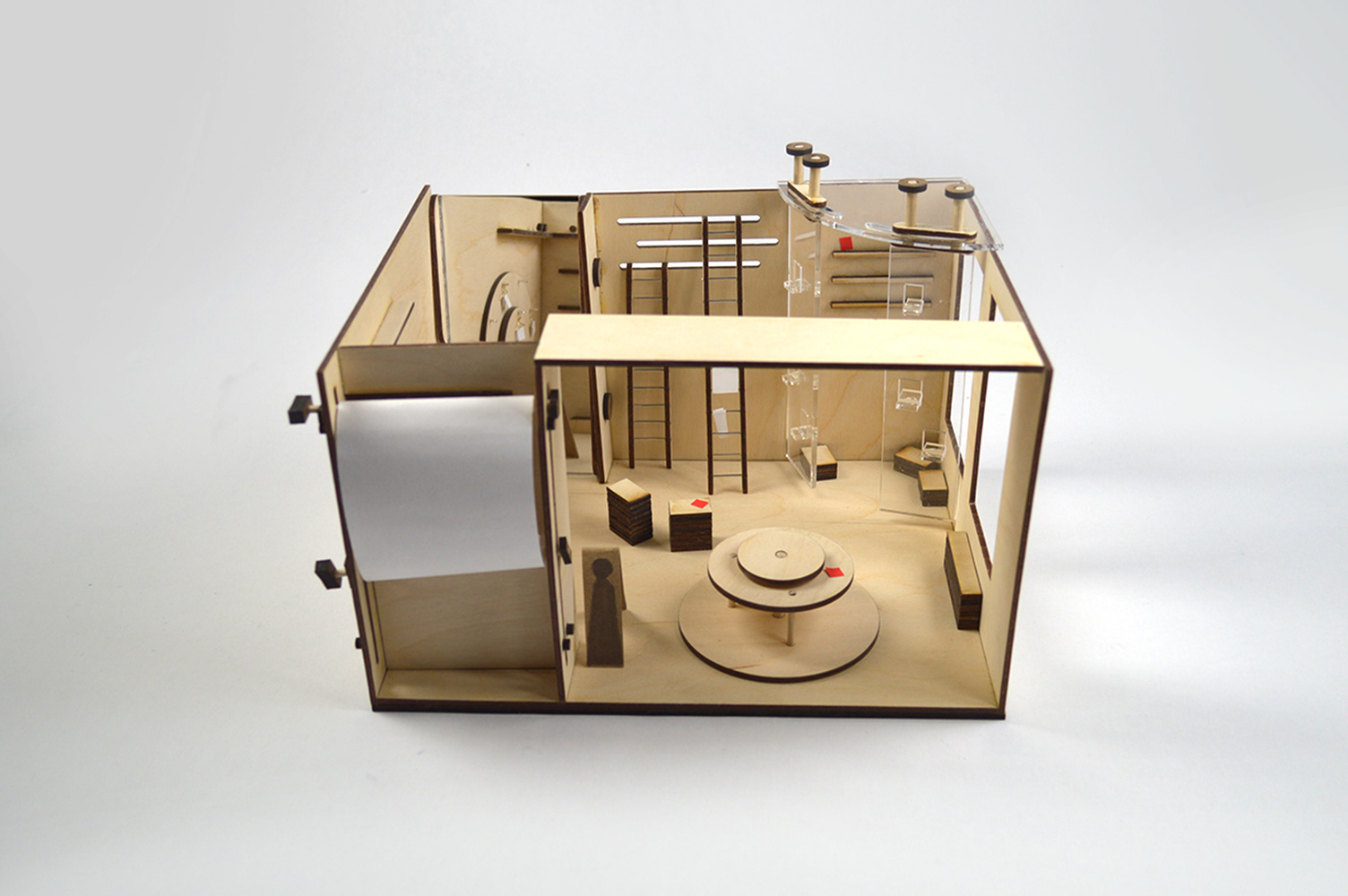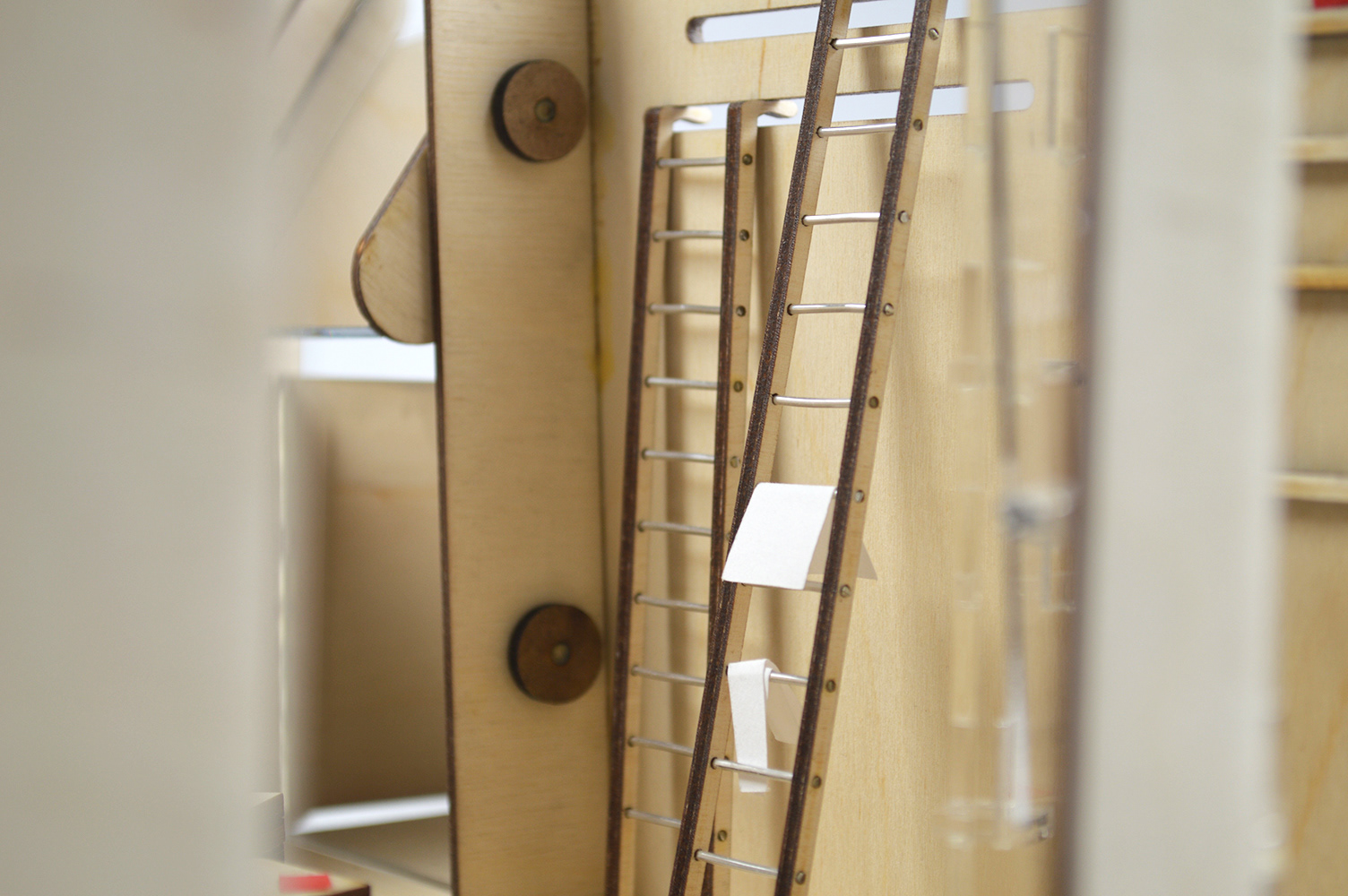 Mechanism prototypes and process photos.